If you have chance to come to Japan, I recommend you to go to " fashion center SHIMAMURA".
https://www.shimamura.gr.jp/company/business/detail.php?id=03
This is japanese fast fashion bland and very popular as its low price fashion items in Japan. I think foreign tourists also can enjoy this place because of its circularity, so I introduce SHIMAMURA's attractive points in this article.
There are 7 reasons I strongly recommend you to go to SHIMAMURA.
1. Low price, really low price
SHIMAMURA is known as its low price clothes. The price of most of the items are less than 2,000 yen. There are many items the price of less than 1,000 yen like 500 yen or 700 yen tops. You can make total fashion coordination by the price less than 10,000 yen include bag and shoes.
https://locari.jp/posts/120016
2. Many trend items
Though I see you know other low price blands like UNIQLO or MUJIRUSHIRYO-HIN, compared to such shops, SHIMAMURA takes in a lot of trend items. If you want to enjoy japanese trendy fashion, SHIMAMURA is the best. 

3. Many kind of items for each member of your family 
There are so many kind of items in SHIMAMURA. Women, men, kids, under wear, bag, shoes, formal suits, accesory, large size, bed cover etc. Every memeber of your family can enjoy and find their own favorite clothes. If there is short of somebody's under wear or extra outer during the travel, try to see SHIMAMURA the first.


https://code-file.jp/59263
4. Every city, every prefecture, you can find SHIMAMURA
You can find SHIMAMURA at any place in Japan. There are more than 1,400 shops of SHIMAMURA in Japan, and it is about twice the number of UNIQLO shops. SHIMAMURA is in every main city of every prefecture in Japan. It is difficult to finish your japan traveling avoid finding the signboard of SHIMAMURA . 
5. You can try fitting easily
There are some fitting rooms in SHIMAMURA and you can use it as you like without asking a clerk. I also use fitting room at least 5 times for one shopping. I can try so many clothes in SHIMAMURA.
There are 2 points to be careful using fitting room.
1, Take off your shoes before you enter a fitting room.
2. Some SHIMAMURA shops make a rule that the numbers of clothes you can bring into fitting room are limited. You can see the sign at fitting room door. Most of the munber is 3 items. If you have many clothes to want to try on, bring 3 items each fitting and try to go fitting room many times.
SHIMAMURA fitting room


http://f.hatena.com/twitter2/20091115181731
6. There is kids arcade space
In the large shop of suburban SHIMAMURA, there are little arcede space for kids. Kids can play the games using from little coins like 20, 30 yen at the arcade, and mothers can enjoy shopping during the time. 
SHIMAMURA kids arcade space (it changes depend on a shop)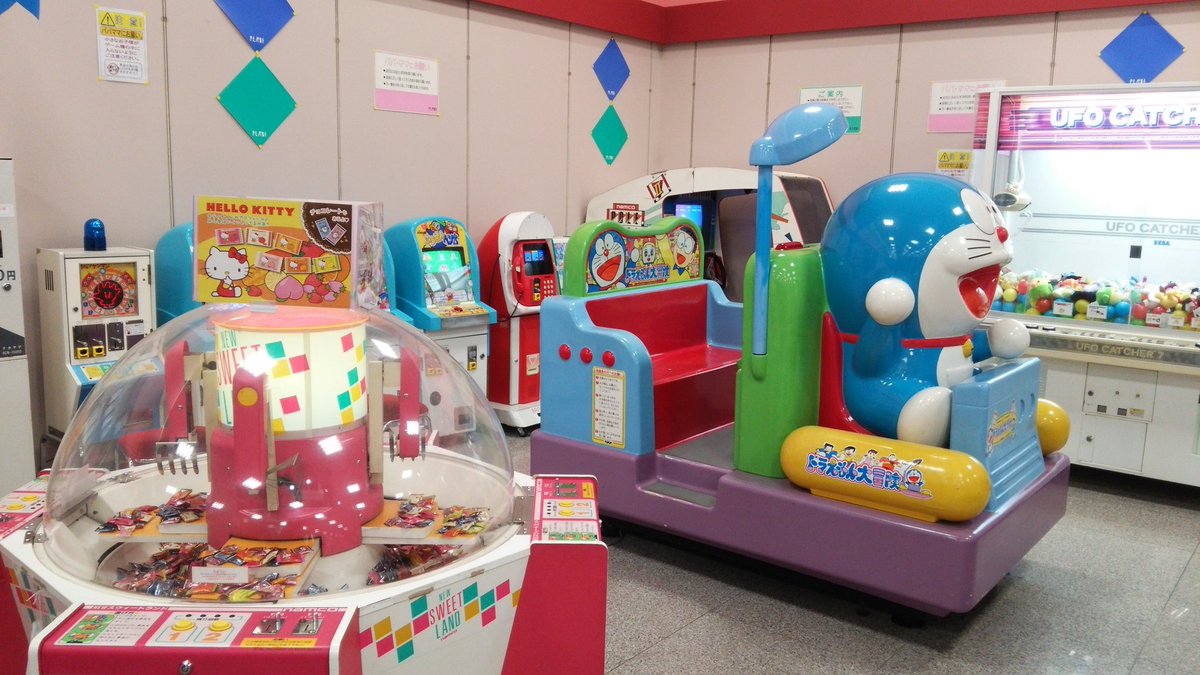 https://matome.naver.jp/odai/2147169464421749901/2147170467532080203
7. The price tag includes tax.
In Japan, the price tag of other shops are not include tax, but SHIMAMURA's price tag includes it. You can enjoy shopping without worrying about the extra money of tax. 


http://garuchan.com/fashion/2695/

There are many attractive points of SHIMAMURA and I strongly recommend the place for foreign people too.
According to my research, the less crowded time is 10AM ~4PM of weekday because it is crowded by children of afterschool and their mothers after the time and weekend. It is recommended to go the time earlier than 4PM if you want to see many clothes.
You can contact me from the green button.

You can read all the articles from below.